---
Christine Williamson led an outing to Montrose Point in Chicago's Lincoln Park to look for birds and other animals, and to enjoy the natural setting along the edge of Lake Michigan in urban Chicago. Here is the group approaching the beach house at Montrose Beach, with Christine carrying a spotting scope for up-close views of the wildlife.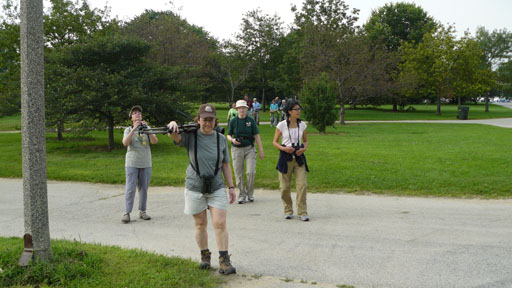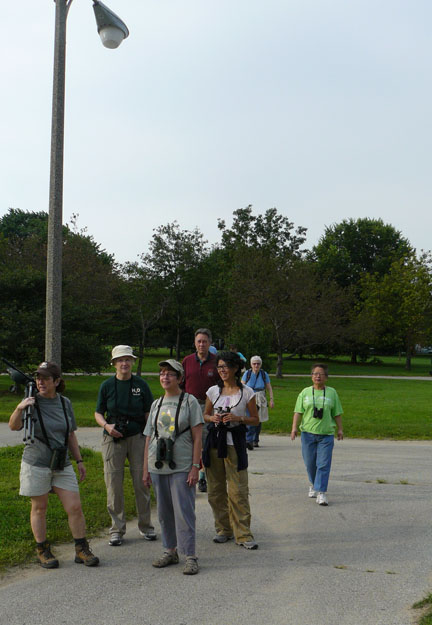 Among the 30 species of birds that the group observed was this Downy Woodpecker. The complete list of birds, butterflies, and dragonflies seen is at the bottom of this web page.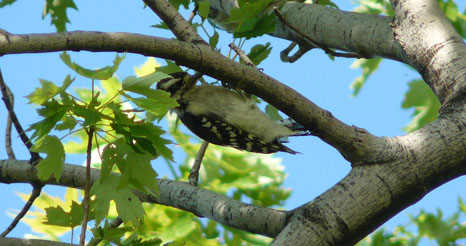 A little harder to see was this Warbling Vireo, that was hiding and moving about in the foliage.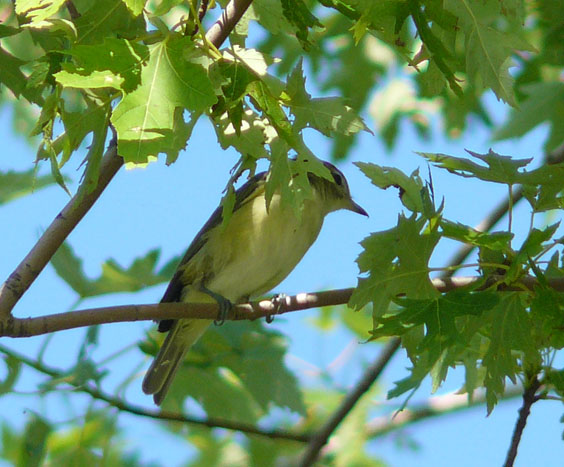 The vireo did at times emerge from the leaves to give better views.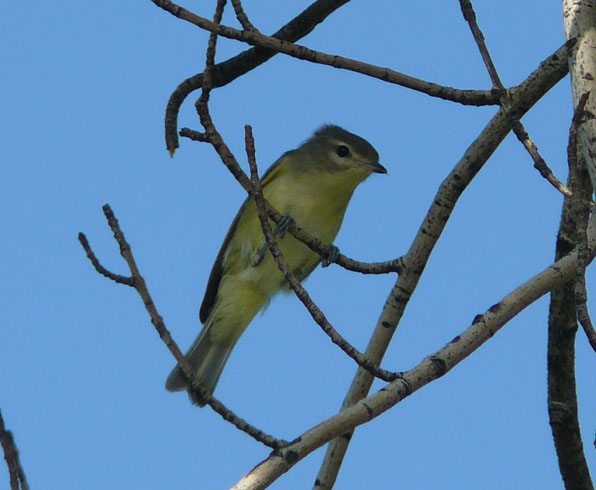 Nine different kinds of butterflies were also observed. Here is a Common Buckeye visiting the flower of a bergamot plant (Monarda fistulosa), also called bee balm.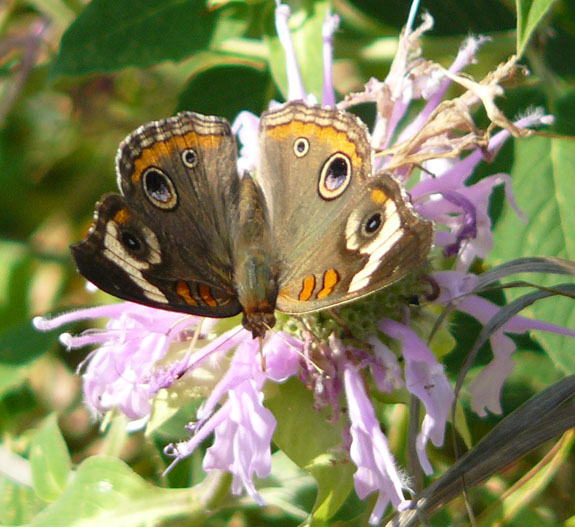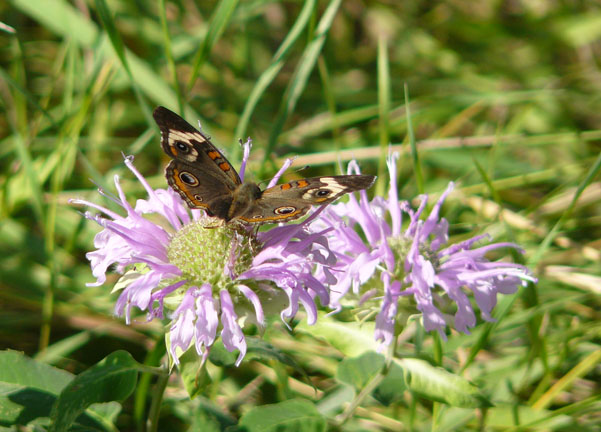 Here a Monarch butterfly visits the flower of a coreopsis.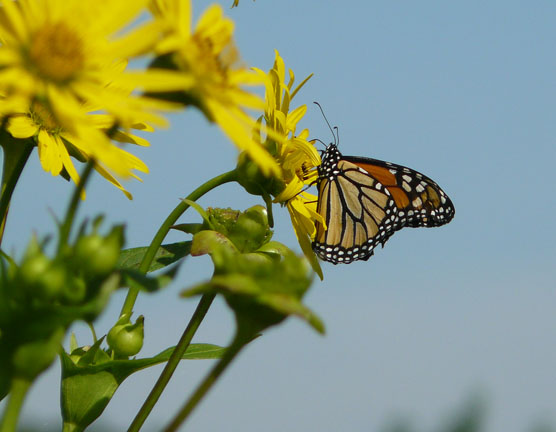 Early during the outing, the group got to see an American Snout butterfly on one of the sidewalks. Here is an image of a most distant snout butterfly seen toward the end of the walk..
Among the dragonflies were many Black Saddlebags. They were mostly cruising over the meadows and dunes, but here one came to perch.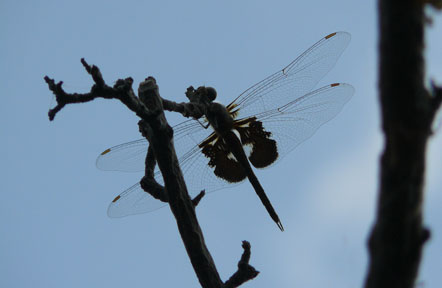 Another among the dragonflies was this Wandering Glider. This is the most widely distributed amongst the world's dragonflies, and it makes long migrations.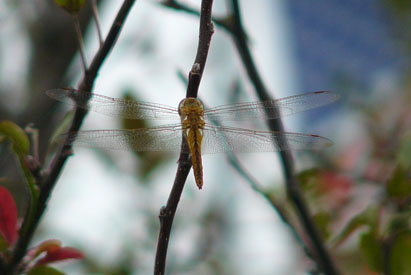 Below are lists of the birds, butterflies, and dragonflies seen on the outing.
---
List of birds species seen, with number observed.
Canada Goose 20
Mallard 4

Double-crested Cormorant 45

Great Blue Heron 1
Green Heron 1

Killdeer 1

Spotted Sandpiper 2
Ruddy Turnstone 1

Ring-billed Gull 314
Herring Gull 4
Caspian Tern 4

Chimney Swift 13

Eastern Kingbird 4

Warbling Vireo 2

American Crow 3

Tree Swallow 1
Purple Martin 1
Barn Swallow 10

Black-capped Chickadee 4

Blue-gray Gnatcatcher 1

American Robin 4

Gray Catbird 2
Brown Thrasher 1

Cedar Waxwing 4

European Starling 3

Blackburnian Warbler 1

Northern Cardinal 3

Red-winged Blackbird 3

American Goldfinch 12

House Sparrow 17
---
List of butterfly species seen, with number observed.
Black Swallowtail 3
Eastern Tiger Swallowtail 2

Cabbage White 40

Clouded Sulphur 6
Orange Sulphur 1

American Snout 3

Common Buckeye 3

Red-spotted Purple 5

Monarch 16
---
List of dragonfly species seen, with number observed.
Common Green Darner 6

Twelve-spotted Skimmer 1
Wandering Glider 3
Black Saddlebags 12
---
This page was last updated on 14 August 2011.
Contact Geoff Williamson with any comments, updates or suggestions.
---