I came upon this Raccoon with one of her (his?) kits at Montrose Point. The adult Raccoon seemed intent on carrying the kit off, presumably to get it out of harms way.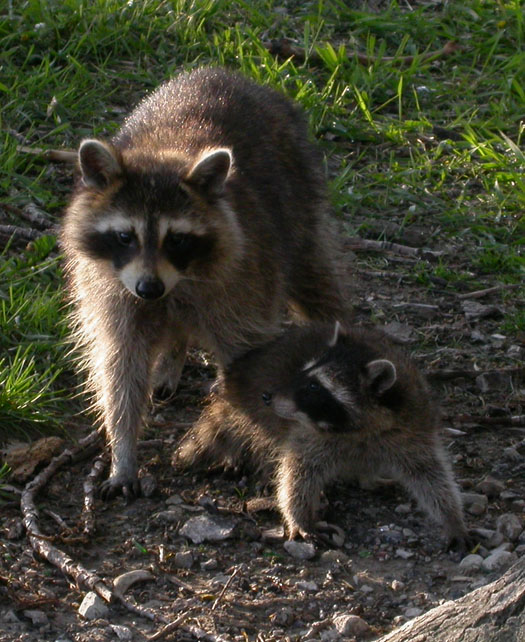 These photos were taken with a Nikon Coolpix 4500 camera.
---
This page was last updated on 7 May 2006.
Contact Geoff Williamson with any comments, updates or suggestions.
---