Here are photographs of a skipper seen near the Peggy Notebaert Nature Museum at North Pond in Chicago's Lincoln Park on 16 July 2008. The first photo was taken by Ted Bretter, the second by John Chalmers. Both photos were taken at just about the same time while the skipper was perched on the same leaf. The skipper was identified from these photos as a Tawny-edged Skipper by Dr. Doug Taron of the Nature Museum.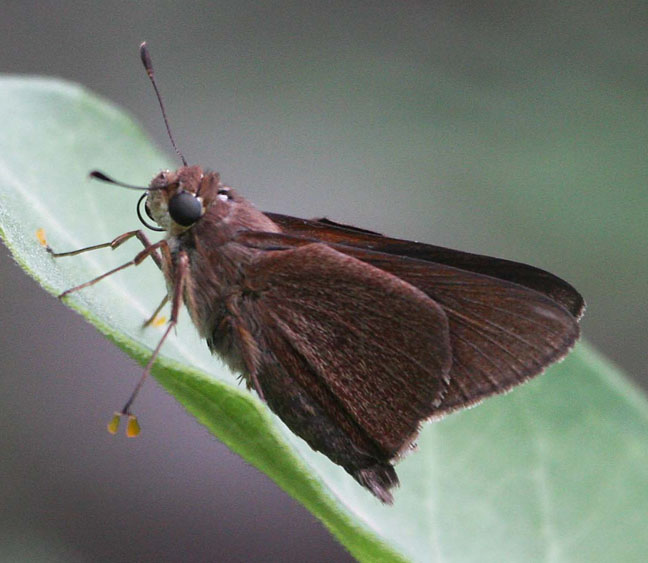 Photo: Ted Bretter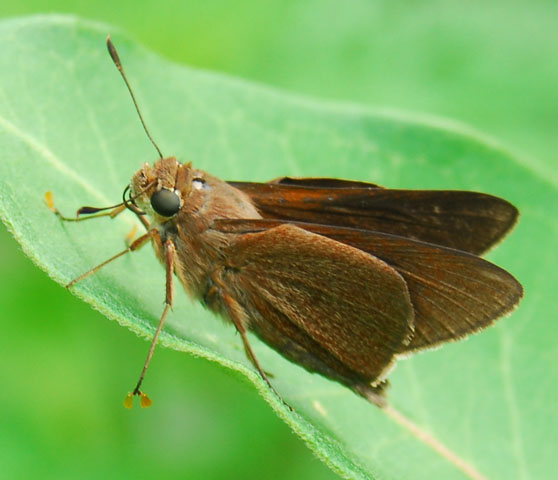 Photo: John Chalmers
---
This page was last updated on 1 March 2009.
Contact Geoff Williamson with any comments, updates or suggestions.
---