My wife Christine spotted this immature Northern Goshawk perched in a tree at the Paul Douglas Forest Preserve in northwest Cook County. In the same tree was an immature Cooper's Hawk. The Cooper's was small in comparison with the Gos.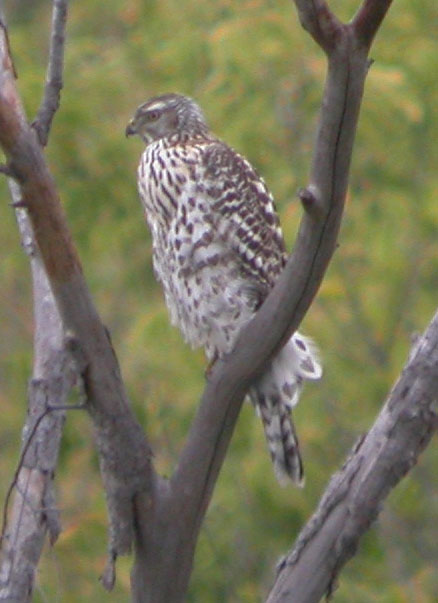 In these photos you can see some of the undertail covert feathers splayed off to the side, with the dark spotting readily apparent on these feathers. The white supercilium is also quite visible.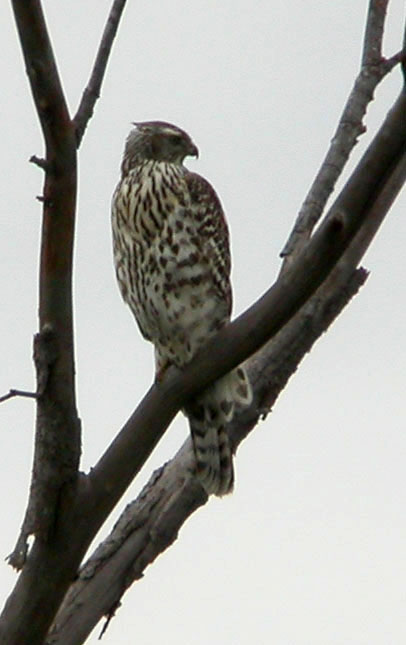 The face-on view below perhaps shows best the character of the streaking on the underparts.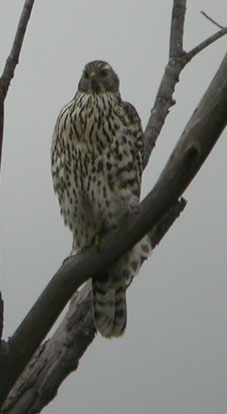 These photos were taken with a Coolpix 4500 hand-held to a Swarovski ATS 80mm spotting scope.
---
This page was last updated on 8 October 2005.
Contact Geoff Williamson with any comments, updates or suggestions.
---