Here's a screen capture showing how I get an area of 400 acres for Montrose Point, which is what I use as the area when reported an "area count" to eBird for this site.
This depiction uses the area tool available at http://www.freemaptools.com/area-calculator.htm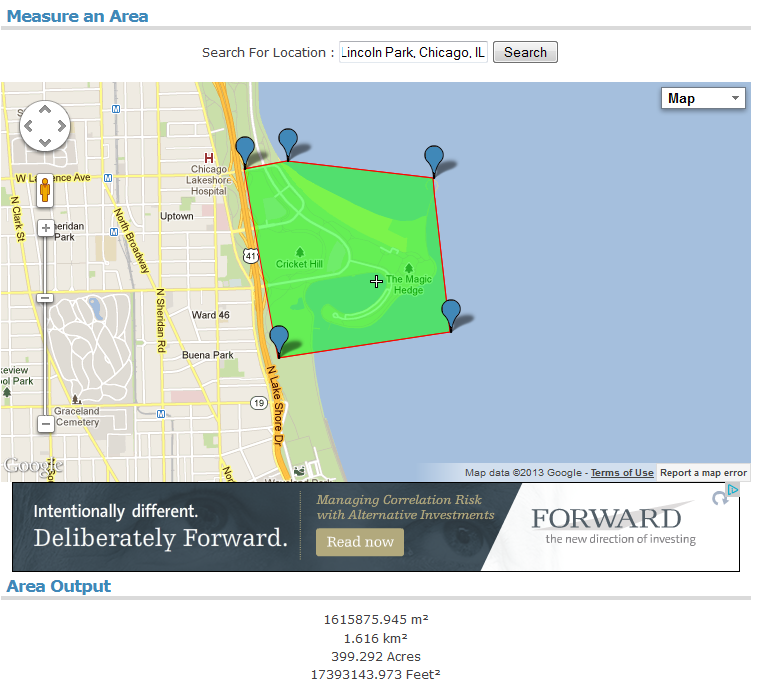 ---
Back to Geoff Williamson's Web Pages.
---
This page was last updated on 16 May 2013
Contact Geoff Williamson with any comments, updates or suggestions.
---