Chukar
Illinois Institute of Technology
Chicago (Cook County), IL
22 October 2003
As I was walking back to my office after having taught class on 21 October 2003, I was surprised to see a Chukar foraging on the ground just outside the Hermann Union Building on the Illinois Institute of Technology (IIT) campus. The next day I brought my camera to work to get some photos of this odd bird. The Chukar was captured on Friday, 24 October 2003.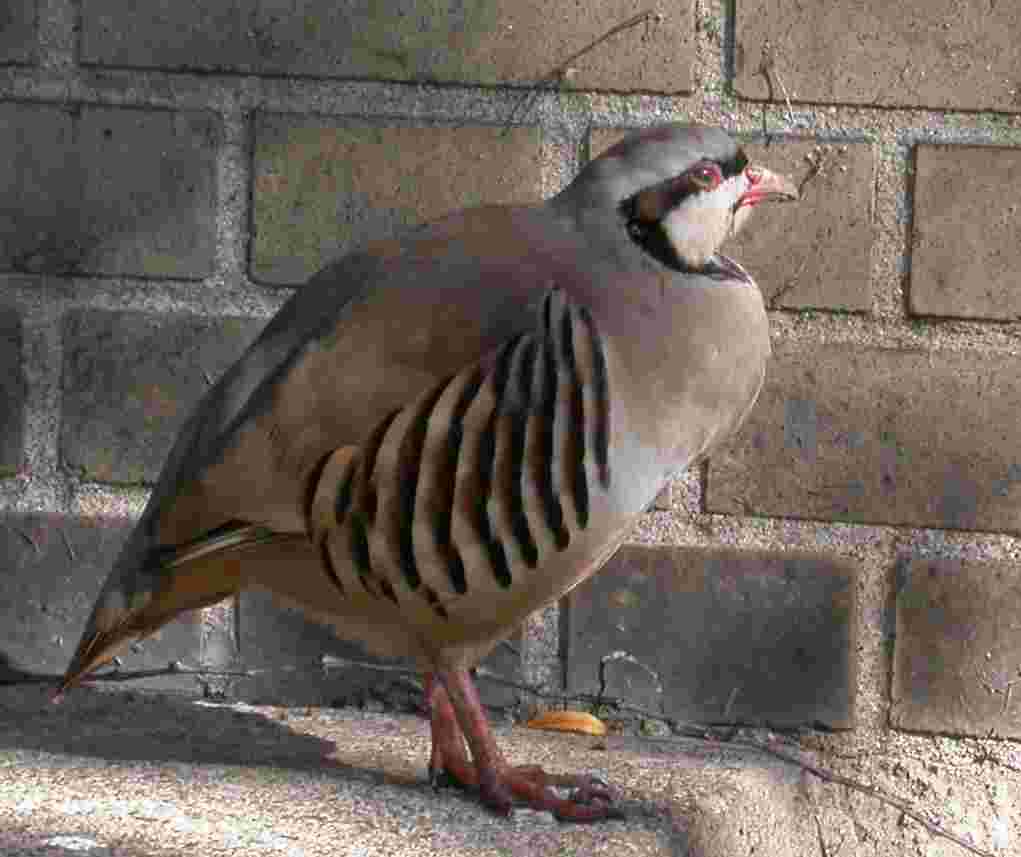 The Chukar, outside Alumni Memorial Hall.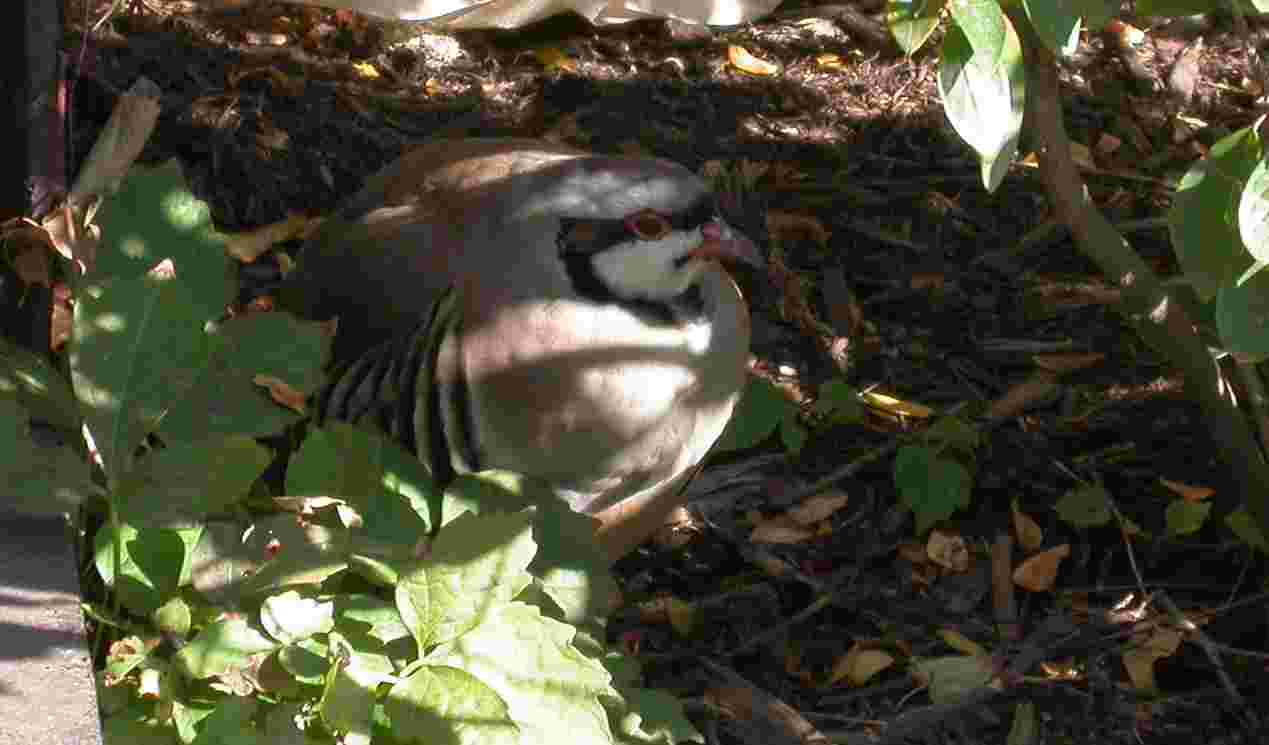 The Chukar's favored resting area at the southwest
corner of Alumni Memorial Hall.