---
Calidrid
Calidris sp.
Montrose Point, Lincoln Park
Chicago, Cook County, Illinois
15 May 2018
---
This calidrid was seen on Montrose Beach. Photos 1, 2, and 3 show arrowhead streaking down the flanks, an all dark bill, and apparently long wings.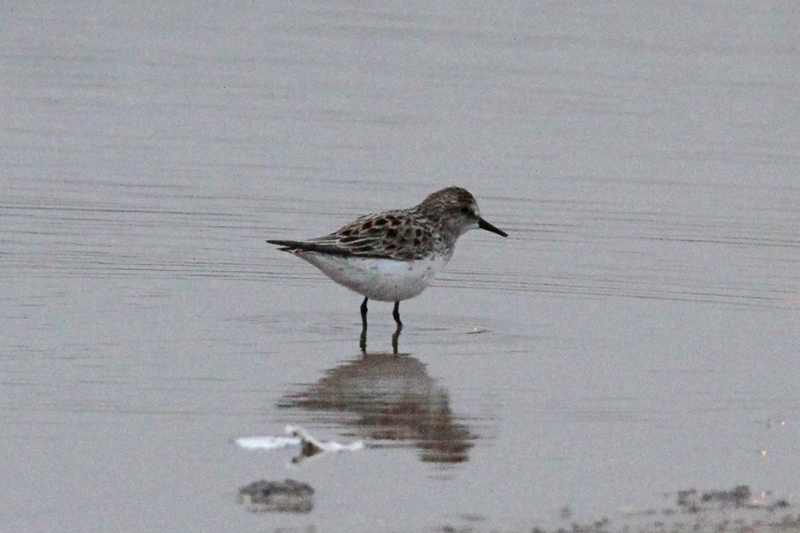 Photo 1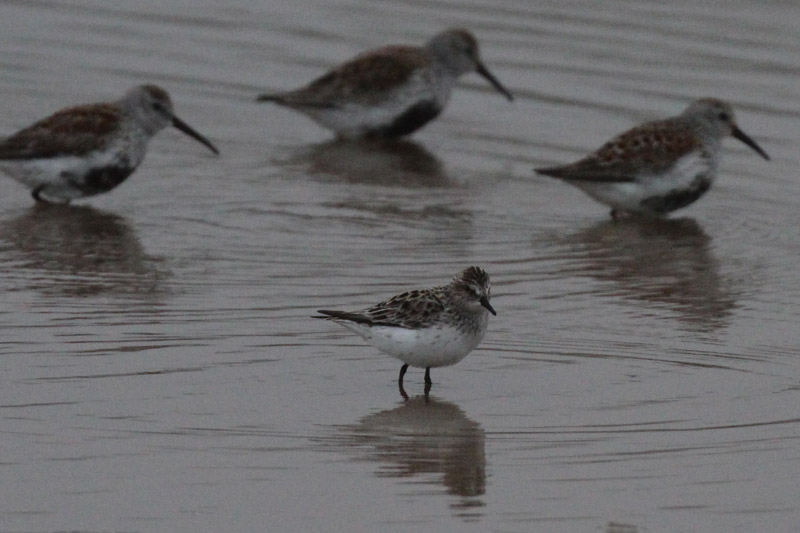 Photo 2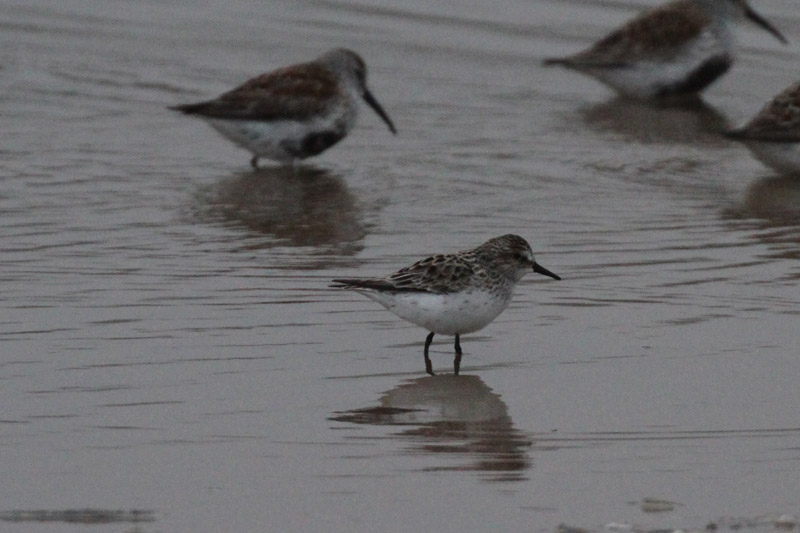 Photo 3
Photo 4 gives a view showing the size in comparison to nearby Dunlin.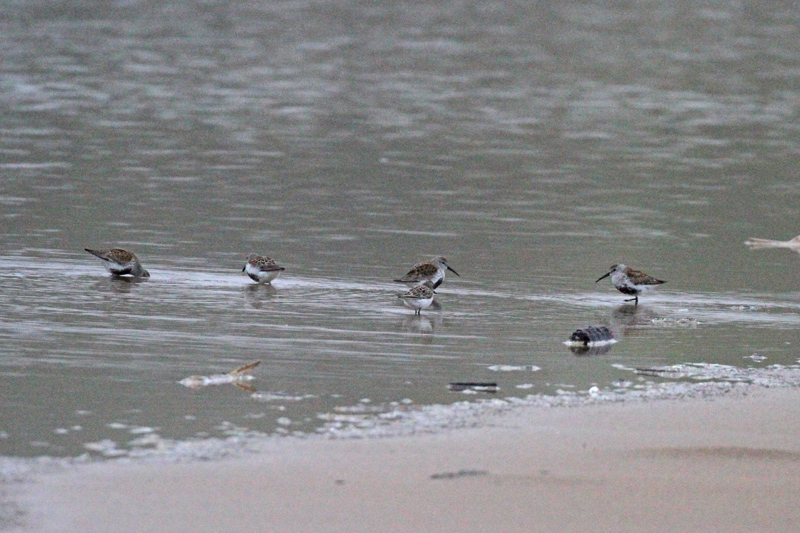 Photo 4