This was one of three American Woodcocks observed at Montrose Point on 9 March 2006. It was hunkered down, trying to be unnoticeable at the north end of the Magic Hedge.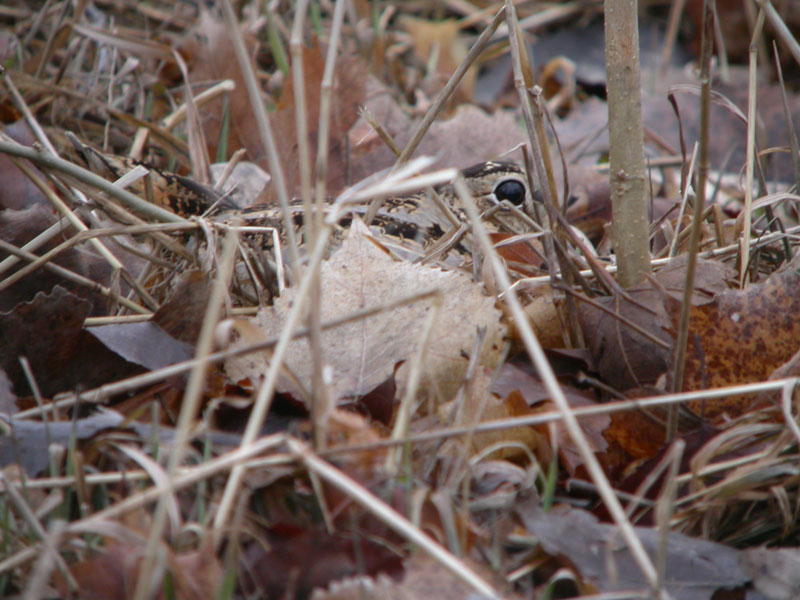 ---
This page was last updated on 9 March 2006.
Contact Geoff Williamson with any comments, updates or suggestions.
---