---
American Black Duck x Mallard Hybrid
Anas rubripes x Anas platyrhynchos
North Pond in Chicago's Lincoln Park
Cook County, IL
13 January 2010
---
This apparent male, American Black Duck x Mallard hybrid was with the large aggregation of waterfowl wintering at Lincoln Park's North Pond. Note the wide green stripe along the upper portion of the head. I was unable to get a peek at the bird's speculum, so I don't know what it looks like.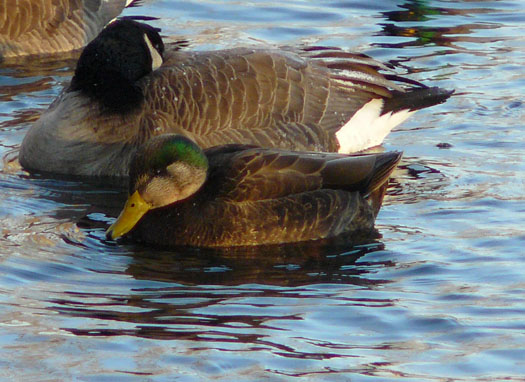 Here the hybrid duck is seen near a male Mallard.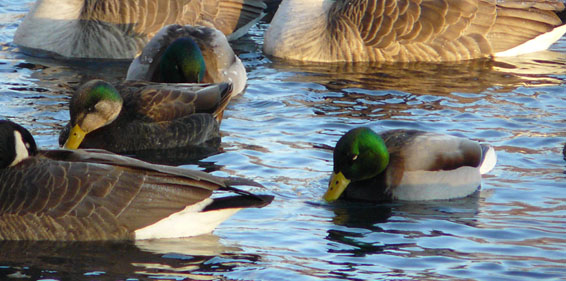 Here the hybird is near one of the three American Black Ducks that was on the pond that day.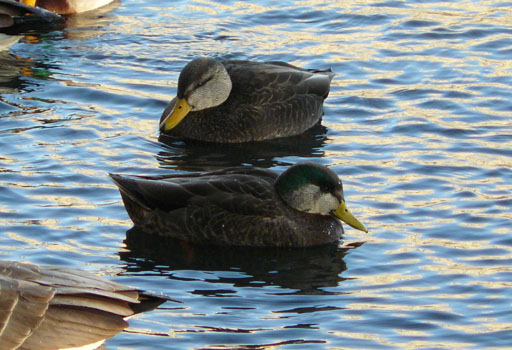 ---
This page was last updated on 14 January 2010.
Contact Geoff Williamson with any comments, updates or suggestions.
---